WENDO


Feminist SELF-DEFENCE and EMPOWERMENT

training
♦
♦
♦

Courses and workshops for girls*, women*, inter*people and trans*people
---
In my courses we will learn:
♥ about our personal limitations

♥ to feel more confident and stronger
♥ how we can best say "No!" and "Stop!" if we don't want something
→ For example sexist or racist slogans, insults and bullying
♥ to defend ourselves against physical, psychological and sexual violence
♥ self-defence techniques for dangerous situations and how we can use our bodies to defend ourselves
---
We will do:
⇒ situational games, exercises and situational training

⇒ physical techniques involving strikes, kicks and releases

⇒ discussions and exchange experiences, for example of everyday sexism and other abusive situations

⇒ breathing and relaxation exercises
---
My courses are for:
girls*

from age 6 and up

Teenage / adolescent girls*

non-binary and trans* Teenagers

women*

Intersexed*people

Transgendered*people



⇒ Of all ages
⇒ Of all abilities (including physical, mental or psychological handicaps or even none at all)
⇒

Refugees and non refugees
It doesn´t matter if you feel sporty!

☺
My courses should be a safe space for everyone.
---
*Explanation – why I put an *asterisk after the words "women" and "girls":
The *asterisk is to show that the words "women" and "girls" were constructed by society, so they are made up.
There are many genders, not only "women" and "men". People are very different and diverse. Therefore I think that all people are allowed to decide for themselves what they call themselves, what clothes they wear and what things they want to do.
---
I am offering:

⇒ for schools, associations, private persons and other groups…
Taster courses (from 90 minutes)

Workshops, for example at events (2-4 hours)

Courses and seminars for beginners* (2-3 days)

weekly trainings (from 8-10 weeks at 2 hours each)
While COVID19 pandemic:
ONLINE-courses (with video conference)




courses in smaller groups or for individuals
with distance, mouth-nose protection masks and ventilation

---
---
Languages:
In my Wendo courses, I am speaking German, either in simple language or in difficult language. On request a course is also available in English.
If you would like a translation into another language, please let me know in advance. Then we will surely find a possibility together, for example someone to translate!
---
How to contact me:
If you would like to participate in one of my courses or if you have any questions, feel free to send me an e-mail!
If you would like to organize a seminar, a workshop or project days at your school, I would be happy to hear from you. ☺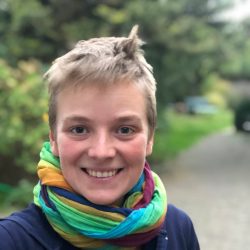 I'm looking forward to your message

! ☺